Our Homelessness Team has been small but mighty; it will first determine how to best move forward post-Covid. Besides educating ourselves and LWVBC about the issue, we will explore the best service groups to possibly align with, and may potentially do a public education forum in 2022. The Housing Team will not only explore and advocate for each city's Housing Elements, it will also evaluate and potentially re-write our LWVBC Housing Position.

Contact

Teri Neustaedter tmufic@gmail.com.

55+ is one of the biggest growing groups
of homeless people. More than 20%.

Get information about Homelessness

Watch Now – LWV Beach Cities' HOUSING/HOMELESSNESS Zoom Meeting • May 24, 2021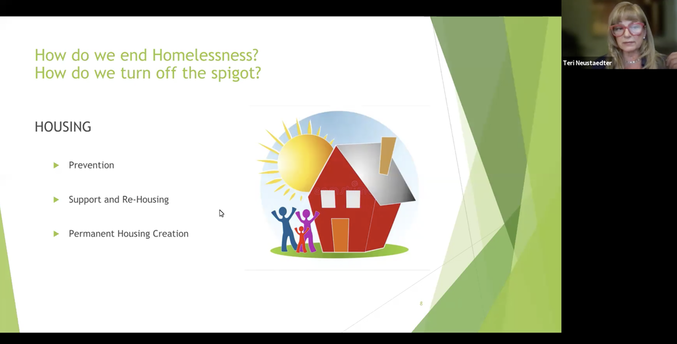 ---
Get the facts based on the numbers.
Get the facts based on the numbers.

Using the New LWVC Homelessness Action
Policy & Tool Kit